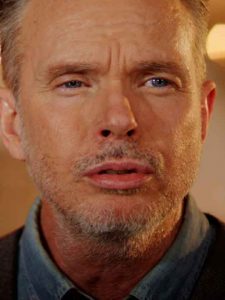 Rick Price is breaking new ground with his new blues and roots inspired album 'Tennessee Sky'. Just back from a sold out tour back in April/May 2016 in Australia and a run of dates with Tommy Emmanuel in the U.S., Rick is on fire!
Audiences are really getting involved in Rick's live shows, from standing ovations, dancing in the aisles and getting up on stage with Rick to sing along, there are smiles all around the venue with this soulful, upbeat set. The classics are still there, with a slightly different edge these days.
The new single and video clip are officially released independently on August 19.   Rick will return to Australia in October, on his 'You Are Not Alone' tour, you can catch him at Camelot in Sydney and then the Sydney Blues & Roots Festival followed by a run of solo dates across Australia.   'You Are Not Alone' is one of the stand out tracks from 'Tennessee Sky' and it is really connecting with audiences.
"You Are Not Alone" is a beautiful ballad that sounds like something Billy Joel and Bruce Springsteen (amazing song writers) could have written together. It really is a wonderful song". – SY Music – Steve Yanko
Rick wrote, produced and plays the piano on 'You Are Not Alone'. The video clip was filmed in Nashville, U.S.A., and it truly reflects the songs' meaning, beautifully. Tipping this one, to be the next 'Heaven Knows'!
 "We all experience difficult times in our lives. When our internal struggles seem so overwhelming that it's hard to see the light at the end of the tunnel. I believe there is a Universal Power that dwells within us all that guides us and carries us through those difficult times. We are not alone". – Rick Price.