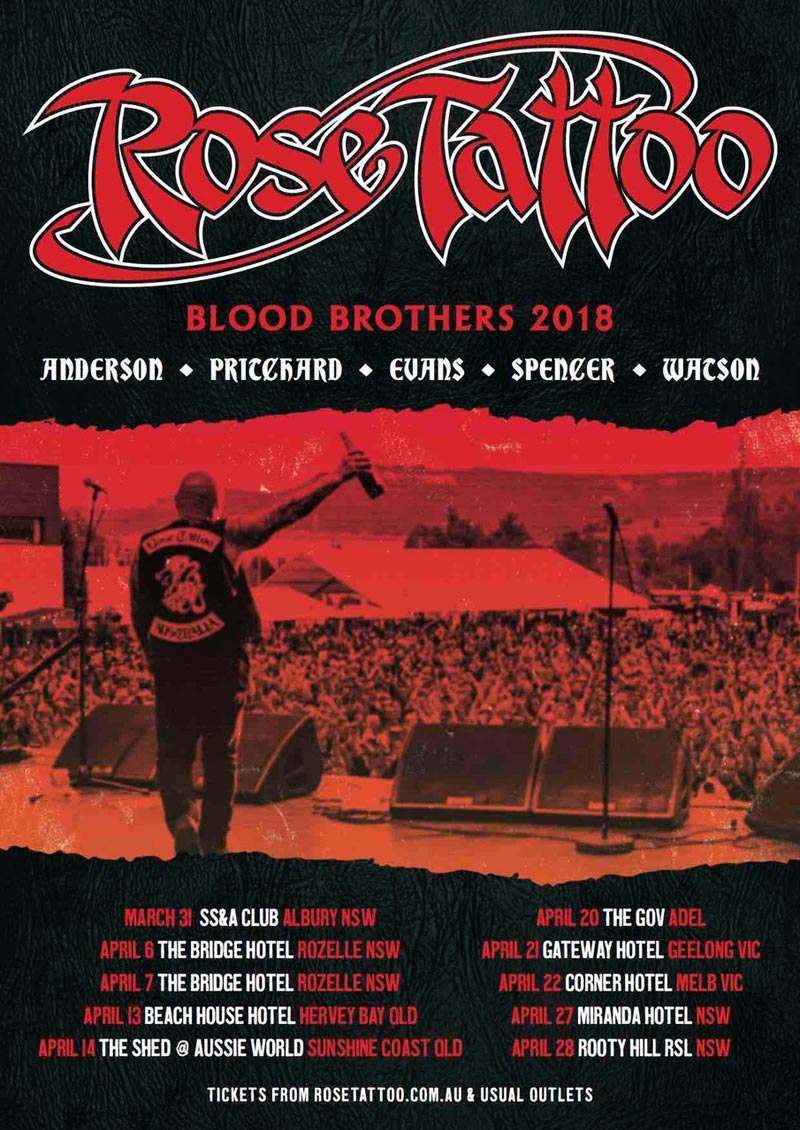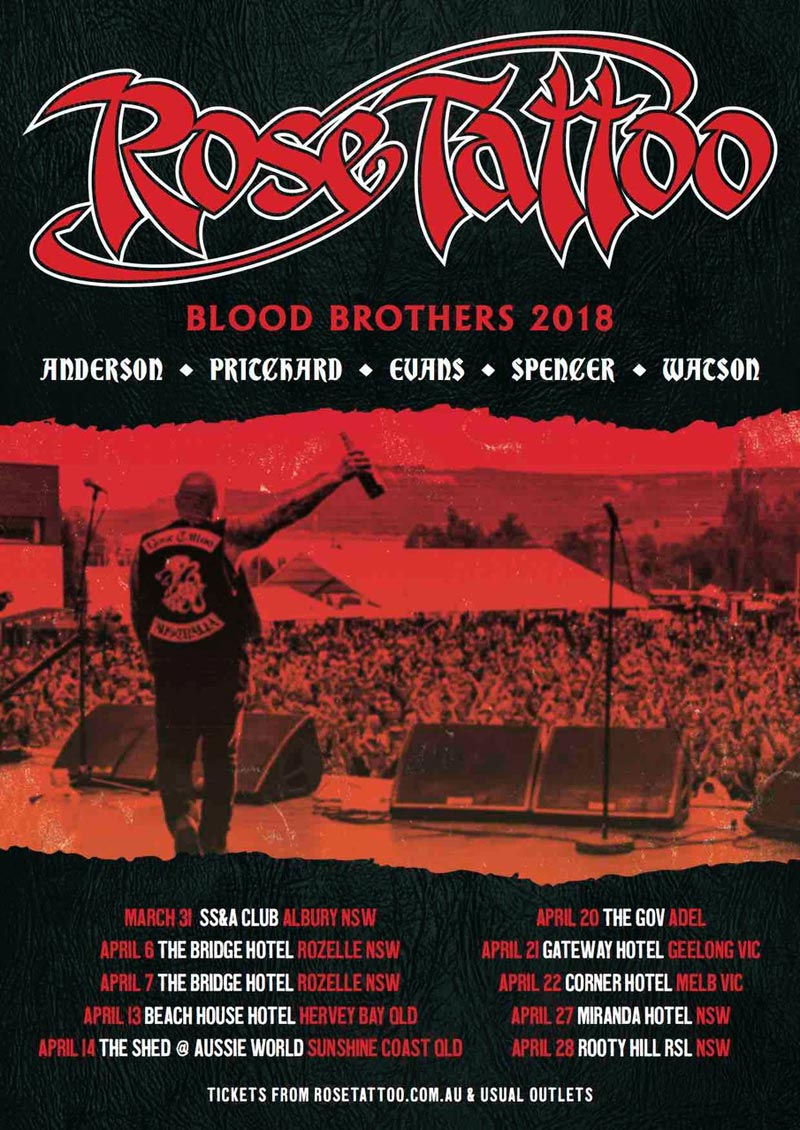 Rock'n'Roll outlaws, Rose Tattoo are proud to announce their Blood Brothers 2018 Tour, the first in over eight years. Inspired by a special invitation to Bang Your Head Festival, Germany back in July of this year, the fans requests for 'another tour' and the 'never say never again' spirit, Angry has "assembled the finest bunch of rogues, worthy of wearing the colours" for this run.
Rose Tattoo's assault comprises legendary bass player extraordinaire, Mark Evans of AC/DC fame, iconic guitarist Bob Spencer – The Angels & Skyhooks, the keeper of time, John 'Watto' Watson, Australian Crawl, Pete Well's endorsed Dai Pritchard on slide and the quintessential front-man, the indomitable Angry Anderson.
The Blood Brothers album was originally released in early 2007 to rave reviews such as "powerful, unrelenting and wildly uncompromising." Rose Tattoo have been described as, "One of the most revered bands of all time. The Tatts play peerless, street-level, heavy blues with the emphasis on slide guitar and strident lyric statements" – Ian McFarlane Music Historian.
Rose Tattoo has been a classic rock institution for nearly forty years. The Blood Brothers 2018 Tour guarantees to deliver unadulterated, adrenalin fueled, dirty Aussie rock at its' finest!!
"You, the loyal supporters and, you the newly found friends, deserve nothing but the best and, that's just what you will get! Be there or be square!" – Angry
Sat March 31 – SS&A Club Albury NSW
Fri & Sat April 6 & 7 – Bridge Hotel NSW
Fri April 13 – Beach House Hervey Bay QLD
Sat April 14 – The Shed @ Aussie World QLD
Fri April 20 – The Gov Adelaide SA
Sat April 21 – Gateway Hotel Geelong VIC
Sun April 22 – Corner Hotel Melbourne VIC
Fri April 27 – Miranda Hotel NSW
Sat April 28 – Rooty Hill RSL NSW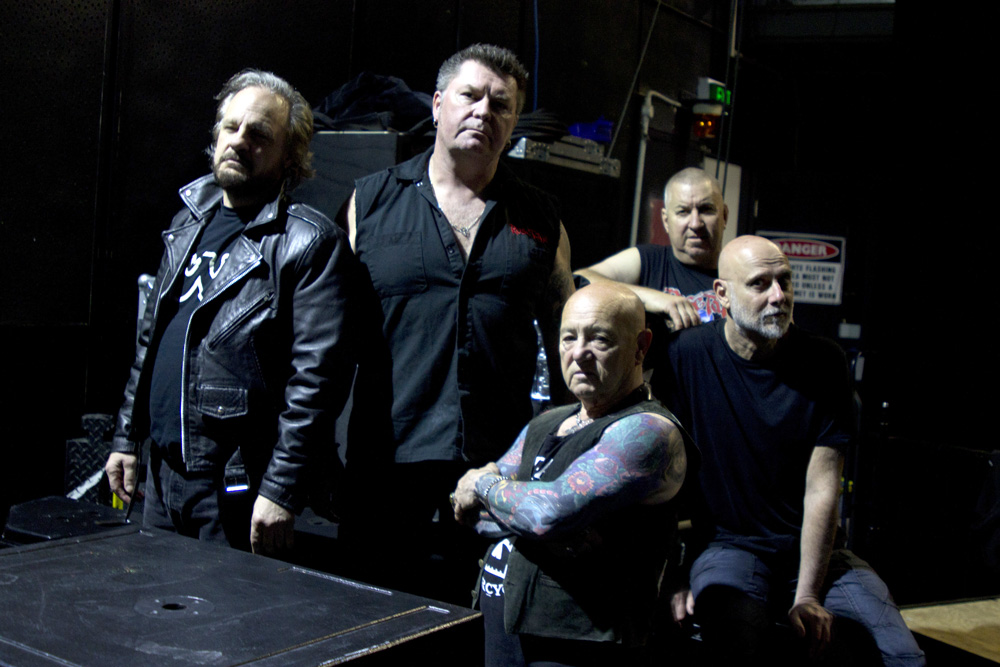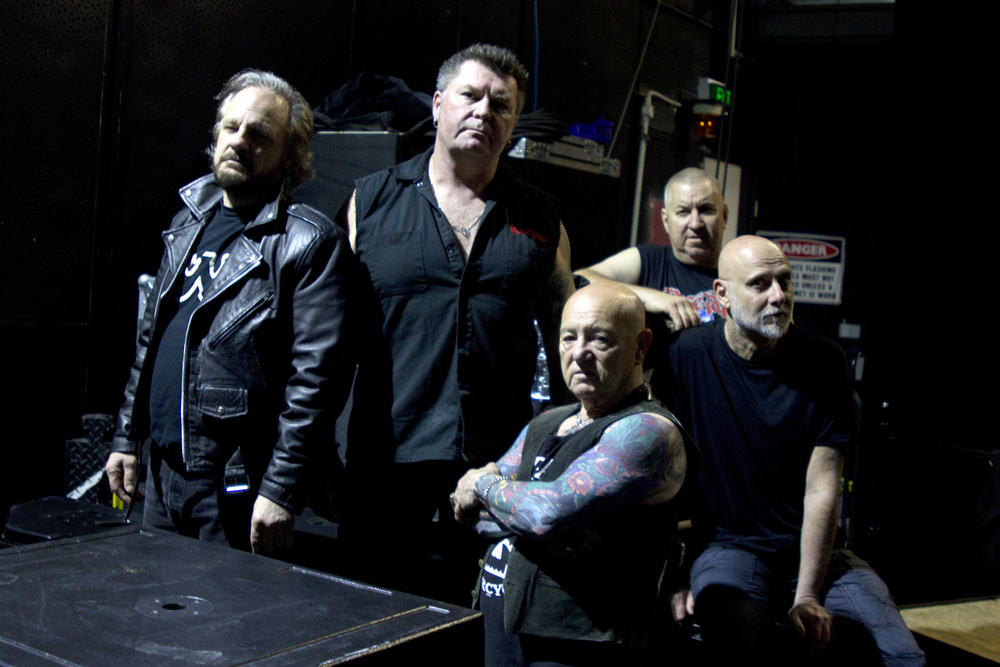 Photo Courtesy of Darryl Edwards