Nikki Webster breaks Europe with her new single 'Long Hot Summer'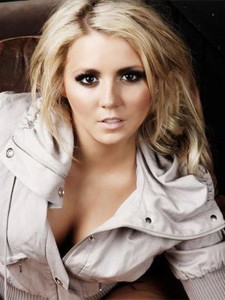 Nikki Webster is fondly remembered by Australians for her starring role in the 2000 Sydney Summer Olympics Opening and Closing Ceremonies.
Nikki's extremely successful music-recording career includes ARIA nominated gold and platinum awards. She has been the face of Jäger, a range of makeup for young teens, the face of Movieworld Theme Park and was named Number 10 on Who Weekly's "Power List".
As well as this, Nikki has earned a 'Mo' and 'Variety Heart' Award, played the dream role of Dorothy in the multi-million dollar Australian production of 'Wizard of Oz' and has her own clothing range at Kmart. Proudly, her own Dance @ Nikki Webster studios are shaping our young entertainers for the future…..and she is only 25!
Nikki now returns from Nashville and is enjoying European success with her new single 'Long Hot Summer' released through the Sprint Music Group in July 2012.
Nikki has this to say:…..

"I am really excited my track "Long Hot Summer" has been picked up by a European record label, it was such a wonderful surprise and hoping it's a great summer track!! I am thrilled to have finished recording some ncan't wait to release my new Pop edgy sound."