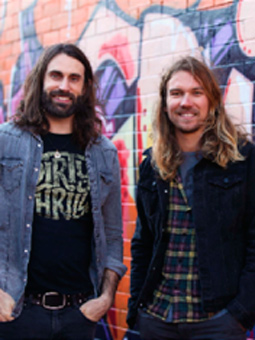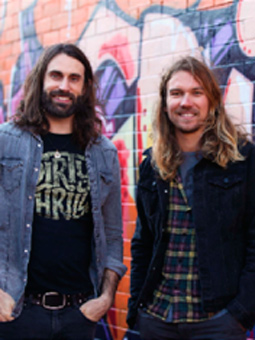 King Of The North are currently touring their latest release 'Get Out Of Your World' to rave reviews, in amid fans and resounding results with sold out shows across the country.
 "King Of The North are a sight and sound to behold" – Live Review Sean Mullarkey – The Music
 The momentum continues with 'The Mountain' being premiered with The Music on September 15, this is the second single to be released globally from 'Get Out Of Your World', by Australian rock duo King Of The North. The lyrics liken the journey of success to a metaphor of climbing a mountain. Encountering highs, lows, what you find along the way, how you deal with it and what you learn about yourself. Exploding heavy choruses fade into atmospheric and melodic versus to create dramatic dynamics unlike any other KOTN song before it. The bridge features a stirring spoken work cameo by John Scott from legendary Australia band 'The Mark Of Cain.'. The film clip was shot in the Victorian alpine country during KOTN's 24 date Australian album launch tour. It is the first clip to showcase new drummer Steve Tyssen, rocking out on the edge of a cliff is quite the entry. 'The Mountain' has become a crowd favourite at the live shows and with this exciting new film clip, it's the perfect 2nd single for KOTN heading into the home stretch of their Australian tour going into the European tour in October/November.