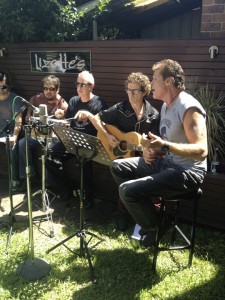 On Tuesday 19th February 2013 The Hoff, Dave Leslie, Buzz Bidstrup, Mark Gable & Ty Penshorne recorded 'Am I Ever Gonna See Your Face Again' at Lizottes in Newcastle.
The single, which will be released in March, will be donated to The Doc Neeson Trust & Support Act around the Rock For Doc concert.
The Rock For Doc benefit will be held at Sydney's Enmore Theatre on Monday April 15th 2013.