Rick Price – The Waters Edge Tour – September 2012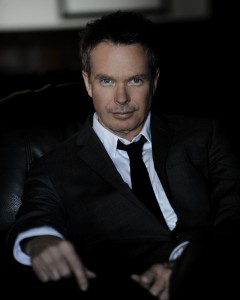 'The Water's Edge' shows in March 2012 impacted so impressively the demand from hundreds of fans posting on facebook see Rick return to Australia in September. These shows coincide with Rick being honoured to be asked to support 'America' as special guest on their Australian 2012 tour.
When Glen Cunningham performed 'Heaven Knows' on 'The Voice' recently people tweeted Rick saying how much they loved his music and how much they enjoyed his concerts.
Since that stunning performance Rick and Glen have connected and have arranged one special show at Blue Beat in Sydney.  Glen will perform with Rick on Thursday 13th of September. Also joining Rick on stage will be some special guests to perform songs from 'The Water's Edge',classic hits and new material. This is what musicians dreams are made of!
'The Water's Edge' album indicates new influences and a broader style for Rick. While there are still echoes of a great pop artist, even more so, country, roots and blues meld beautifully with folk sounds to create an album that transcends genre.
Music Street Journal – Bruce Stringer
"While a lesser act might rely more heavily on such spatial production, it is the strength of material and precision of performance which define the difference between smoky, late-night blues and over-produced, yet drawn out, boredom; Price's maturity as an artist sets him firmly in control, making every nuance a felt moment where the listener waits in anticipation of the next."
If you would like to view the video clip for the latest single 'Shape Of My Heart' , simply Click Here …